WELCOME IN GT RENT
Luxury Car Rental in Italy and Europe
GT Rent Luxury Car Hire is a company born and based in Italy with leading prices in the business and a huge fleet of luxurious cars of all kinds. Different from other Italian and Europe car rental companies which added a luxury car rental service to their regular rental cars, we have initiated this Italian and European car rental business as a special agency dedicated to luxury and prestige cars, based on our understanding of the luxury world, and special requirements of our clientele.
Our goal is to make your holiday or business trip in Europe unique and unforgettable,taking care of all the practical things and leaving you the freedom to enjoy only the most beautiful parts of your journey.We combine our own knowledge and experience with a large array of custom made luxury car rental options to make the perfect match for each client.
We pay attention to every single detail because these are the things that make a vacation special. From the condition and cleaning of the car, to the baby seats for your children, from the punctual delivery and collection, to the h24 support for our clients, we take care of all the aspects, at GT Rent we firmly think that our client's satisfaction is not only our personal success, but also our best advertisement.We operate all over Italy and Europe, from big cities to small villages, delivering your dream car straight to your arrival at the airport or to your house, hotel or resort, and collecting it wherever and whenever you tell us.
APPROFONDISCI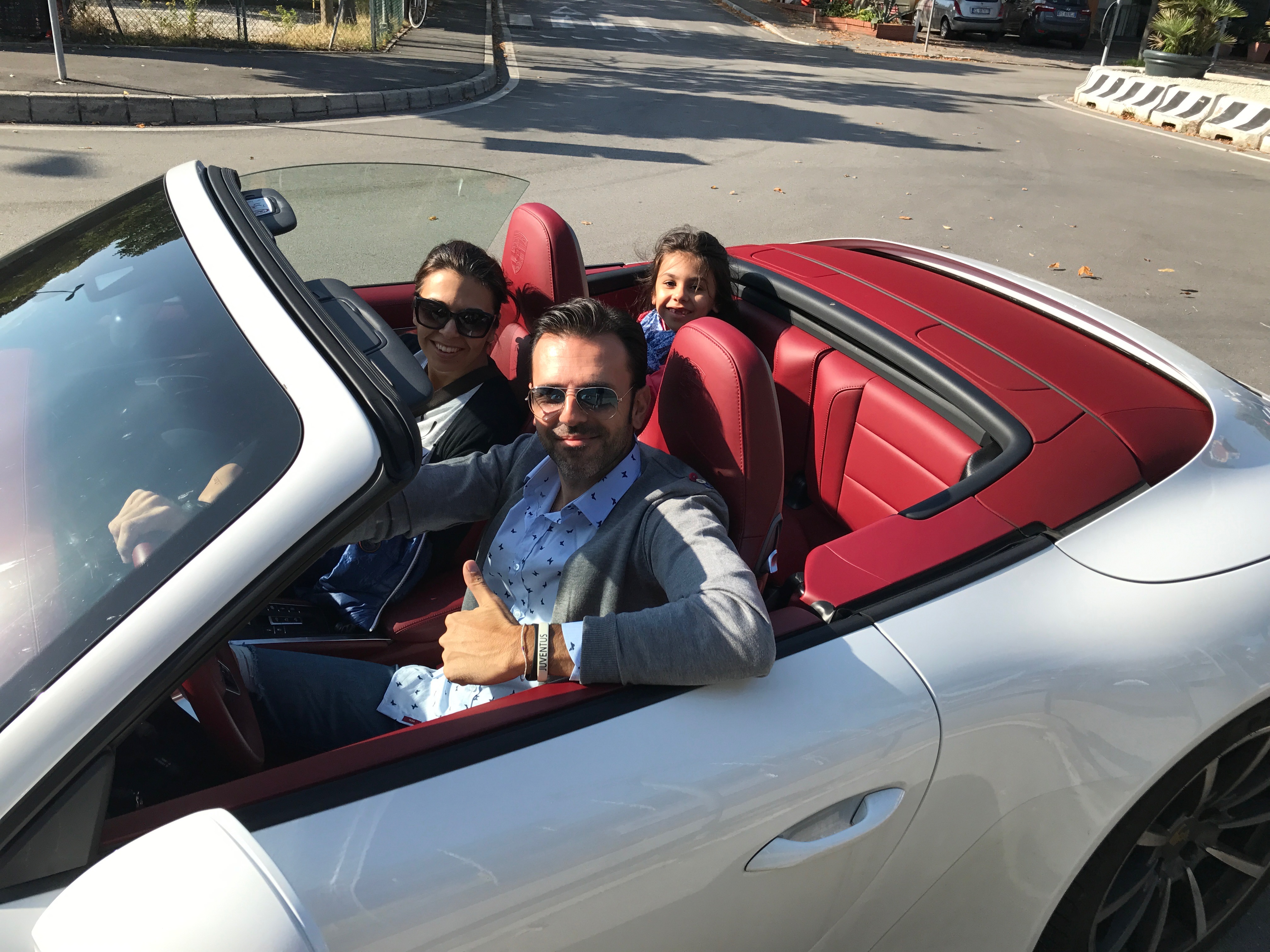 Tonino Russo
GTRENT WORLD
"You can't describe passion, you can only live it"
Enzo Ferrari
Events

Events

Interview with the owner of GT Rent

RIMINI. It all started in the early 2000s since I started playing for the first time in New York and Moscow, Beijing and New Delhi. The G and the T of GTRent Luxury Car is played in fact on the automobile acronym, but it is a signify Giuliani and Turrini. Marco Giuliani and Stefano Turrini for the precision, Romagna romagnolo of 41 years that together with the Bolognese partner has literally put the turbo to that youthful passion through the experience with registered office under the Two Towers, but 'corner' in the most exclusive Italian tourist capitals and European (from Rimini to Montecarlo, Porto Cervo, Milan ...) and ...

leggi tutto

Events

Travel on the car of your dreams,

from the heart of Italy to Europe.

GT Rent Luxury Car Hire is the ultimate rental service in Italy. Since its establishment, ten years ago, the company has been led by Stefano Turrini and Marco Giuliani, two professionals driven by passion and expertise. The company is one of the few car rental services in Italy boasting offices and an owned fleet. The headquarters are set in Bologna, a strategic city as allows a fast service in Italy and in southern Europe. Moreover, GT Rent has seasonal operating sites in the airports of Rimini, Milan, Florence, Naples, Olbia, Nice. Vehicles ...

leggi tutto


The Importance of Winter Tires
Renting a Perfomance vehicle whit GT Rent Luxury Car Hire doesn't mean that you to do only in Summer. For us , four-season driving pleasure is a top priorityPerformacne Fleet cars are built for more than just racing—...
leggi tutto
The 10 cars that brake better
The German magazine Auto motor und Sport has published the ranking of the 10 best braking cars: a ranking that makes Italians particularly proud as there are nine models on this list that have Brembo brakes (all except the Lotus Exige ...
leggi tutto