CARRERA 911 S 3.0 CABRIOLET
Noleggia la tua auto
Potenza massima

420 cv
a 8000 giri/min
Accelerazione

4.10 sec
0-100 km/h
Velocità massima

304
km/h
CARRERA 911 S 3.0 CABRIOLET
With Porsche 911 (991) Carrera 2S to fully enjoy your holiday in Italy.
Stefano Turrini - CEO & CO-FOUNDER GTRENT
GTRent allows you to rent your Porsche 911 (911) Carrera S to fully enjoy your holiday in Italy and Europe. With this Performance & Cabriolet car you can always be on point during your business trips.
Porsche 911 (991.2) Carrera 2S Convertible in its latest edition adopts the new Flat Six 3.0-liter twin-turbo, replacing both the 3.4-liter and 3.8-liter aspirated. You can realize the difference from the first few meters. This Porsche delivers 420HP well 50HP compared to the previous combined with the PDK, Porsche's new double clutch, seven speed transmission technology, fast and fun. We tried to be limitless for what concerns optionals, the goal was to give our customer a complete car in every respect. The tone-on-tone Black for the (capote) and the interiors, combined with the beautiful wheel and the last generation headlights, are characteristic for their black color. The Sport Plus seats stands out in the interior space, enveloping like a glove, have a rear carbon shell with heating and ventilation.
The passengers will always remain as fresh as representative sedan while driving a purebred sports car! The rear camera with parking sensors, the multimedia system with DAB digital radio, and the excellent BOSE system completes the equipment and fits in perfectly with the powerful roar of the engine especially with the hoof open and the active speed control. It's a disengageable system, not limiting the driving pleasure but, on the other hand, it's very useful and safe in highway-like driving conditions. On the road the customer will be pleasantly satisfied by the Chorno Sport package, which changes the mapping and the character of the Carrera 2S, giving the driver more exciting performances. Another flawless optional is the sports exhaust system which emphatizes the dynamism of the rear design and the sound of the engine. The system that lifts the front suspension system is very comfortable to pass bumps, particularly difficult parking ramps, and steps in complete ease. On the road you can appreciate the rear-axle steering. Above 50mph, the wheelbase is effectively lengthened as the rear wheels steer in the same direction as the fronts, that improves handling and road behavior in the turns. The driver will appreciate the more precise, safer and, above all, more rewarding driving.
We'll deliver your Porsche
throughout Italy and Europe, upon your arrival at the airport, at your hotel, or even in one of the many italian beaches!
Whether you're on vacation with your family, with friends, in good company or for an important business appointment, we at GT Rent will be at your disposal to offer you a perfect service!
DRIVE PORSCHE IN ITALY & EUROPE
Get ready for your holiday in Spain, France, Switzerland , Monaco and Italy and rent a car online on our easy-to-use website. Book a car from the best car rental company in Italy and Europe and let us give you the keys of your Porsche in the position you prefer in any part of Italy ad Europe, from Milan to Rome or Paris and anywhere in between.
Our Porsche rental fleet includes the following models: Carrera 991 4S Cabriolet, Carrera 991 S Cabriolet , Macan S, Cayenne S , 718 Boxter , Carrera 911 GT3

Stefano Turrini - CEO & CO-FOUNDER GTRENT
Tabella prestazioni
| | |
| --- | --- |
| Categoria | Cabriolet, Performance |
| Posti | 2+2 |
| Anno | 2017 |
| Valore listino | € 180.000 |
| Motore | 3000 Biturbo |
| Cambio | Automatico PDK |
| Trazione | Posteriore |
| Peso | 1.645 kg |
Equipaggiamento
Speaker phone • Apple Car System • Rear steering wheel • Bluetooth • Paddle shift • CD • Alloy wheels sport • Isofix • MP3 • Multimedia • Sports package • Park Assist • Winter tires • Digital radio • Cruise Control • Electric seat regulation • Sports exhaust system • Heated seats • Sports seats • Ventilated seats • Brightness sensor • Rain sensor • Parking sensors • Power-assisted steering • Navigation system • Front Lift System • Sport suspensions • Electric door mirrors • Parking camera • Touch screen • USB • Blacked-out windows • Multifunction steering wheel • Heated steering wheel
OUR CERTIFIED RENTING SYSTEM, STEP BY STEP
TRANSPARENT - SIMPLE - SAFE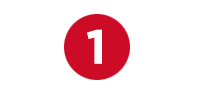 CPROFESSIONAL CONSULTING
Ask us anything you want
Our website is updated daily, and you will always find all the information you need. If you have doubts or specific requests, or rather if you need some advice, we are always available. You'll just have to choose what's more convenient for you to contact us with. You can do it by e-mail, phone, chat or WhatsApp.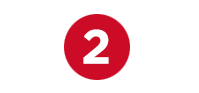 QUOTE AND BOOKING
Costs and availability, simple and fast
Fill out the free form by inserting the dates and cities of your car pick up, and where you want to return it. One of our consultants will get back to you with a custom quote, tailored around your needs. You will also get an extra 10% discount if you confirm the rental within 24 hours.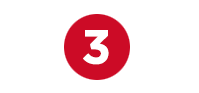 CHECK-IN & SECURE PAYMENTS
Paypal - Bank transfer - Credit card
We use the Stripe certified platform in order to guarantee maximum security and transparency. In order to book the car, you have to send us 40% of the agreed rental price. Just make sure you have everything needed for moving on with the rental. You can take our test by clicking here.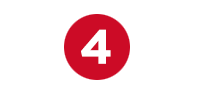 BE CALM
Our Reservations & Cancellations policy allows you to change dates or cancel your reservation up to 7 days before the rental starts, giving you a refund of the amount you have paid in advance.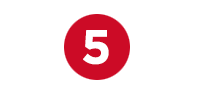 DELIVERY DETAILS
Exact address - Documents and Security Deposit
Your dedicated consultant will contact you a few days before the rental in order to get your contact details and define the delivery. Based on our General Terms & Conditions, the security deposit's amount will be kept blocked on your credit card and will be returned to you at the end of the rental.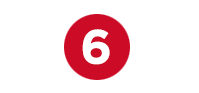 LUXURY CAR DELIVERY
Relax and enjoy the trip
We will perform the clearance check together with you at your address, in order to verify the car's perfect conditions. We will sign the contract and our expert driver will give you all the necessary info for better using your optionals. Support for the entire rental, 24/7.

Personale Qualificato
Il nostro staff è esperto e si prenderà cura di ogni vostra necessità, garantendo il vostro viaggio è senza soluzione di continuità, piacevole e un'esperienza di prima classe.

Withs Compliments
Sedetevi, rilassatevi e godetevi l'acqua, le menta e le salse fresche gratuite, tutta l'attenzione al dettaglio che applichiamo alle nostre auto e ai nostri servizi.

Top Assicurazioni
Tutte le nostre vetture sono coperte da un'assicurazione auto a noleggio e ricompensare l'assicurazione con l'assistenza stradale in modo che tu sia la fiducia di essere coperta correttamente.

24/7 Guaranted
Durante il noleggio tutti i Clienti avranno a loro disposizione un numero dedicato da poter contattare in ogni momento 24 ore su 24.
WHY WE ARE DIFFERENT?
---
In our experience in this business, both initially as customers and as "suppliers", which we are since 2006, we've had our fair share of unprofessionalism and ruthless personalities to deal with. From worn-out cars with their tachometers still requiring a first check, all the way to security deposits being completely withheld due to a little scratch on the bodywork. We at GTRENT have decided to stand up among the mass, not only in terms of being different, but also for being the best, and we go all out in order to impress you. In order to do this, we have built our business on some solid pillars and crucial principles, which we'll gladly describe you. Have you ever wondered why so many luxury car rental companies don't offer their address, just leaving mobile phone number for delivery instead? The reason is simple, it's because they don't have one! Our offices instead have a physical location, furniture and a secretary (it may seem obvious, but it's not ) . When they're not rented, our cars are either under maintenance at the workshop of the car dealer we bought them from, or in our garage! We will always be happy and proud to show you our fleet and offices whenever you want.
> LARGE OWNED CARS FLEET
> CARS WHIT SPECIAL INCURANCE FOR "RENTAL WITHOUT DRIVER" USE
> CAR PHOTOS ARE REAL
> FULL KASKO and RCA (TPL) INSURANCE ELEVATED AT 50,000,000 EURO
> DELIVERY & COLLECTION IN ALL ITALY AND ALL EUROPE
> 150 KM PER DAY ARE INCLUDED
> 24/7 SUPPORT
> NO HIDDEN COSTS, NO INTERMEDIARIES AND NO COMMISSION COSTS
> SECURE PAYMENTS WITH CREDIT CARDS