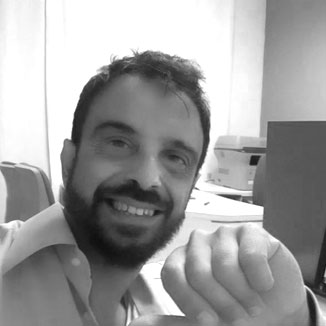 Bologna
Motor Valley
Stefano Turrini - CEO & CO-FOUNDER GTRENT
Bologna, the capital of the rich Italian region, Emilia-Romagna or Motor Valley, is the seventh most populous city in Italy and an irresistible magnet for scholars, entrepreneurs and tourists. This is due to the open nature of the city and its history. Since its beginnings, during the Etruscan period and in the following centuries, under the dominion of the Roman Empire, during the Middle Ages and the Renaissance, Bologna was a key urban center in the peninsula and one of the largest European cities for its population always in growth. Perhaps for all these reasons, Bologna is home to the oldest university center in the world, created in 1088 AD. This university, known for its superb professors, has attracted and still attracts students from all over the world, a development that has given the city cosmopolitan and culturally refined characteristics.
A PLEASURE UNPARALLY FOR THE EYES AND ... FOR THE PALATE
Bologna is still a central agricultural, productive and financial center, particularly known for its successful food companies. Life in Bologna is therefore light, joyous and ... tasty! Its culinary tradition is among the best in Italy. In this beautiful city of elegant arcades, beautiful churches, iconic ancient towers and welcoming squares, restaurants are a must! In this capital, the Bolognese sauce of international fame, was born, for example, the meat sauce (a sauce of meat and tomatoes for pasta). Tagliatelle, prosciutto, mortadella ... delicious wines and tasty desserts (cakes and biscuits made with jam, almond paste, rice and amaretto etc.). They are a pleasure for all visitors.
CULTURE AND MUSIC
In 2000, Bologna was declared the European capital of culture and, six years later, UNESCO decided to call it the "city of music". Museums, exhibitions, theaters and concert halls constantly offer a wide range of entertainment possibilities. Call "Dotta" - which means "cultured" - Bologna is internationally known for its musical tradition (classical, opera, jazz, folk and electronics) and, today, also for the unstoppable developments of contemporary art that hosts and encourages.
Its position is strategic, from the Bologna Airport you can reach wonderful locations, visit the Ferrari or Lamborghini Factory, or the Ducati. Or you can go to the beach in Rimini, Riccione, Milano Marittima. A trip to this jewel of Italy with a Ferrari 488 Spider or a Lamborghini Huracan is the ultimate dream for lovers of beauty and speed.
We guarantee an exclusive and high level service in the maximum privacy. We deliver and collect your car in Bologna based on your need, we deliver 7 days a week, 24 hours a day. Our sports and luxury car expert will be at your disposal to explain in detail the supercar that will be given to you.
The most prestigious car brands available for Bologna :
Aston Martin, Audi, Bentley, BMW, Ferrari, Lamborghini, Maserati, Mercedes, Porsche, Range Rover ,Rolls Royce, McLaren

Not sure about choosing a specific brand?
Select a category and get more information on how to rent a luxury Cabriolet in Bologna a luxury SUV, a Performance or an Executive car!
Did not you see your state position here?
We have many locations and we will make it work for you so that your car is easy, comfortable and fun. We also have locations throughout Italy, Spain, Monaco and Switzerland for your big adventure across Europe. At GT Rent Luxury Car Hire, we only do big things, our motto is convenience for you without problems on our part.
All these advantages await you:
1 > The adventure of Bologna in an exciting car
2 > All luxury brands for your personalized adventure
3 > Only the latest models
4 > Positions and deliveries throughout Europe
5 > Service without problems and unrivaled service of superior quality
6 > Flexibility of service to meet your needs
7 > Organization of Supercar Tours and Corporate Incentive
Bologna Available cars
Choose from the cars available in this location