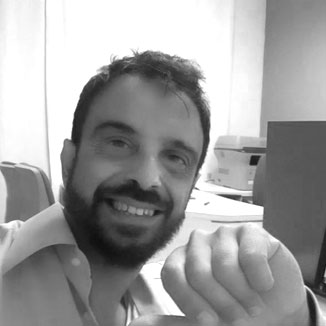 Genoa
Stefano Turrini - CEO & CO-FOUNDER GTRENT
Luxury car rental Genoa is simply the best way to see this city. Genoa is the 6th largest city in Italy, one of the largest cities on the Mediterranean and the biggest seaport in Italy. It is also nicknamed 'la Superba' aka 'the Proud one' because of its superb landmarks. Christopher Columbus was born here. Genoa is rich in art, history and music and was named European Capital of Culture in 2004. With its massive steelwork and shipyards in the 19th century it has a strong financial sector going back to the middle ages, with the Bank of Saint George set up in 1407.The historic centre is a maze of squares and alleys, retaining its medieval look. A large part of the defensive city walls remain intact. The newer ones built in the 1600's are about 20 km in length, some fortresses also remain. The 17th century walls remain in part, near San Lorenzo Cathedral. One of the symbols of Genoa is the Lighthouse, which is still visible from 30 km out to sea. The fountain of Piazza De Ferrari is another symbol that sums up the city's vibrant culture. The Opera house and the Palace of the Doges all lead off from here. Part of Genoa is the seaside district called Boccadasse, with multi-coloured boats, promenade and ice creams. Try our luxury car hire Genoa and discover this amazing city at your own leisure. Genoa today boasts green park land, botanical gardens and certain attractions like the Aquarium in the Old Harbour (transformed into a Shopping Mall) and the Marina.Genoa has restored many of its churches and palaces since the 80's. The Basilica of Santa Maria Assunta built in the Renaissance period is a prime example of this as is the Doge's Palace. The Cemetery of Staglieno has also been restored and buried within are such notables as Mazzini, De Andre and even Oscar Wilde's wife. The cemetery itself is built like a fort. Strada Nuova was designed in the 16th century and includes the Palaces Rosso, Bianco, Grimaldi and Reale. The famed art college is also located here. The Eduardo Chiossone Museum of Oriental Art has the largest European collection of Oriental Art. Art features hugely in Genoa with frescoes, sculptures, painting aplenty. Rubens and Van Dyck all painted in Genoa. Many styles can also be found with Baroque, Rococo and Renaissance art all found in the various cathedrals, churches and museums...Genoan tapestries are also famed, for while the exteriors of the palaces remained a little austere, the interiors were sumptuous. Not everything of worth is based in the past either, so keep an eye out for the Matitone, a new skyscraper that's in the shape of a pencil. Rent a luxury car Genoa and marvel at this beautiful city in the utmost style.
We guarantee an exclusive and high level service in the maximum privacy. We deliver and collect your car in Genoa based on your need, we deliver 7 days a week, 24 hours a day. Our sports and luxury car expert will be at your disposal to explain in detail the supercar that will be given to you.
The most prestigious car brands available for Genoa:
Aston Martin, Audi, Bentley, BMW, Ferrari, Lamborghini, Maserati, Mercedes, Porsche, Range Rover ,Rolls Royce, McLaren

Not sure about choosing a specific brand?
Select a category and get more information on how to rent a luxury Cabriolet in Genoa a luxury SUV, a Performance or an Executive car!
Did not you see your state position here?
We have many locations and we will make it work for you so that your car is easy, comfortable and fun. We also have locations throughout Italy, Spain, Monaco and Switzerland for your big adventure across Europe. At GT Rent Luxury Car Hire, we only do big things, our motto is convenience for you without problems on our part.
All these advantages await you:
1 > The adventure of Genoa in an exciting car
2 > All luxury brands for your personalized adventure
3 > Only the latest models
4 > Positions and deliveries throughout Europe
5 > Service without problems and unrivaled service of superior quality
6 > Flexibility of service to meet your needs
7 > Organization of Supercar Tours and Corporate Incentive
Genoa Available cars
Choose from the cars available in this location