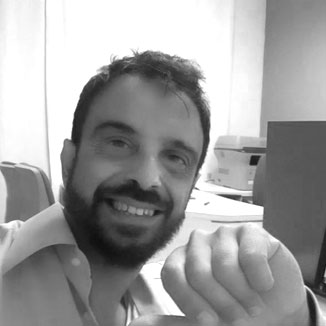 Bologna Airport (BLQ)
Guglielmo Marconi
Stefano Turrini - CEO & CO-FOUNDER GTRENT
Bologna airport, located just 6 km from the city centre, is the main airport in Emilia Romagna region and it is destined to become even more central thanks to the strategic position that connects it with the rest of the territory. Given the rise in passengers and flights, Bologna airport planned an important renovation of the terminal and an upgrading intervention that has led to a significant expansion of the commercial area. Bologna, the capital of the Emilia-Romagna region in northern Italy is situated about halfway between Rome and Milan, and just one hour distance from Florence. This is an historic city with magnificent portico walkways and buildings surrounded by a fascinating medieval center. Settled in your comfortable car you are able to relax and enjoy a city that is renowned for its extraordinary scenery and wonderful cuisine. Although Bologna can be cold in winter and hot in summer, renting a luxurious car enables you to experience and enjoy the soul of this city, any time of the year.
We guarantee an exclusive and high level service in the maximum privacy. We deliver and collect your car in Bologna Airport (BLQ) based on your need, we deliver 7 days a week, 24 hours a day. Our sports and luxury car expert will be at your disposal to explain in detail the supercar that will be given to you.
The most prestigious car brands available for Bologna Airport (BLQ):
Aston Martin, Audi, Bentley, BMW, Ferrari, Lamborghini, Maserati, Mercedes, Porsche, Range Rover ,Rolls Royce, McLaren

Not sure about choosing a specific brand?
Select a category and get more information on how to rent a luxury Cabriolet in Bologna Airport (BLQ) a luxury SUV, a Performance or an Executive car!
Did not you see your state position here?
We have many locations and we will make it work for you so that your car is easy, comfortable and fun. We also have locations throughout Italy, Spain, Monaco and Switzerland for your big adventure across Europe. At GT Rent Luxury Car Hire, we only do big things, our motto is convenience for you without problems on our part.
All these advantages await you:
1 > The adventure of Bologna Airport (BLQ) in an exciting car
2 > All luxury brands for your personalized adventure
3 > Only the latest models
4 > Positions and deliveries throughout Europe
5 > Service without problems and unrivaled service of superior quality
6 > Flexibility of service to meet your needs
7 > Organization of Supercar Tours and Corporate Incentive
Bologna Airport (BLQ) Available cars
Choose from the cars available in this location