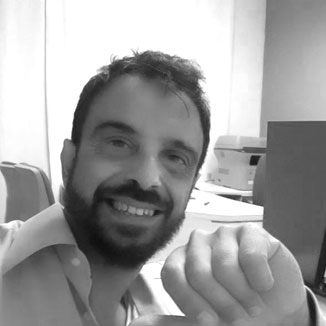 INVESTOR VISA PRESS ARTICLE
Stefano Turrini - CEO & Co-Founder GTRent
GTrent: travel on the car of your dreams, from the heart of Italy to Europe.
GT Rent Luxury Car Hire is the ultimate rental service in Italy. Since its establishment, ten years ago, the company has been led by Stefano Turrini and Marco Giuliani, two professionals driven by passion and expertise. The company is one of the few car rental services in Italy boasting offices and an owned fleet. The headquarters are set in Bologna, a strategic city as allows a fast service in Italy and in southern Europe. Moreover, GT Rent has seasonal operating sites in the airports of Rimini, Milan, Florence, Naples, Olbia, Nice. Vehicles are transferred via tow truck, so they will be always clean and perfect at any airport, heliport, hotel or domicile in Italy and Europe. Delivery and return may be done in different locations. Ten years of experience in the sector didn't diminish the enthusiasm of this company which boasts a full range of vehicles at the ready. Choosing GTrent means relying on professionals committed to the wellness of the client and enjoying the unique travel experience offered by an outstanding fleet: from SUV to Supercars, from convertible to flagship cars, from 2 to 7 sits, GT Rent provides the right vehicle for any occasion. The fleet includes 20 cars from the most appreciated brands (Ferrari, Lamborghini, Maserati but also Bentley, Porsche, McLaren, and Mercedes), and even more are expected in 2018. GT Rent made of excellence and perfection its goals. The fleet is constantly renewed, the vehicles' turnover occurs every 24/30 months for the benefit of performance, safety, and reliability. Each vehicle is equipped with all the finest extras: LED headlight, upsized rims, heated and ventilated electric sports seats, multifunction steering wheel, the best navigation system and sound equipment, trim control systems, and cameras are just a few of the ones included. Car rental is just one of the services offered by GTrent. Among the most beloved "Luxury Experiences" developed for the clients there's the GT SUPERCAR TOUR, exclusive road trips across the most beautiful cities in Italy and prestigious locations in Europe, arranged in accordance with the clients' wishes and needs. Ideal for your romantic escape, honeymoon, a unique gift for someone special or even a perfect idea for your next company incentive. The latest services offered by GTrent also include private security and chauffeur, luxury yacht rental, helicopters and private jet rental. Assistance is active 24/7. The recently renewed GTrent website is the best way to browse the company's offering: regularly updated and easily consulted from all devices, it presents in a clear way all the information indispensable to start planning the rent of your dream car.
Font : https://www.investorvisa.it/2018/01/24/gtrent-travel-car-dreams-heart-italy-europe/
WHY WE ARE DIFFERENT?
---
In our experience in this business, both initially as customers and as "suppliers", which we are since 2006, we've had our fair share of unprofessionalism and ruthless personalities to deal with. From worn-out cars with their tachometers still requiring a first check, all the way to security deposits being completely withheld due to a little scratch on the bodywork. We at GTRENT have decided to stand up among the mass, not only in terms of being different, but also for being the best, and we go all out in order to impress you. In order to do this, we have built our business on some solid pillars and crucial principles, which we'll gladly describe you. Have you ever wondered why so many luxury car rental companies don't offer their address, just leaving mobile phone number for delivery instead? The reason is simple, it's because they don't have one! Our offices instead have a physical location, furniture and a secretary (it may seem obvious, but it's not ) . When they're not rented, our cars are either under maintenance at the workshop of the car dealer we bought them from, or in our garage! We will always be happy and proud to show you our fleet and offices whenever you want.
> LARGE OWNED CARS FLEET
> CARS WHIT SPECIAL INCURANCE FOR "RENTAL WITHOUT DRIVER" USE
> CAR PHOTOS ARE REAL
> FULL KASKO and RCA (TPL) INSURANCE ELEVATED AT 50,000,000 EURO
> DELIVERY & COLLECTION IN ALL ITALY AND ALL EUROPE
> 150 KM PER DAY ARE INCLUDED
> 24/7 SUPPORT
> NO HIDDEN COSTS, NO INTERMEDIARIES AND NO COMMISSION COSTS
> SECURE PAYMENTS WITH CREDIT CARDS