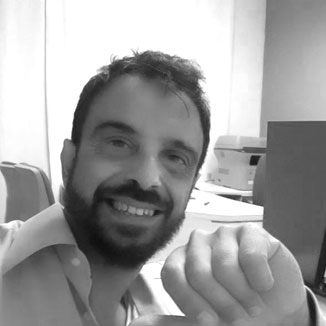 Italy
Italy is one of the most stunning and fabulous countries in the world
Stefano Turrini - CEO & Co-Founder GTRent
Italy is one of the most stunning and fabulous countries in the world, a fascinating land with a picturesque boot shape. If you are searching culture but also contacts with nature, superb cuisine, relax and entertainment, Italy is your ideal destination. From north to South, every corner in Italy offers something unique, suggestive and marvelous! From the stunning Alpine settings, to the enchanting lakes, from exclusive beach resorts to coastal and historical cities. And what about its vulcanoes, the two legendary islands of Sicily and Sardinia, or the variety of archipelagos, like the Tuscan Archipelago, the Campanian Archipelago with Ischia and Capri? There is no doubt that Italy is a leading tourist destination. If you are a mountain lover or a sea lover, Italy is your ideal place!
High-Performance Exotic Cars
GT Rent Luxury Car Hire is an Italian company, we love our country. And probably you too will fall in love with Italy, and we will help you fall in love with it. Italy is the home of exotic cars. When you rent a luxury car in Italy whit GT Rent , you'll find yourself joining an executive elite of drivers who experience the thrills of high performance motoring and automotive quality at the highest level. Whether you are visiting Italy for a vacation or a business trip, we have the ideal luxury car rental for you.Do you prefer strolling through Italy's beautiful landscape with the wind in your hair? One of our performance car and cabriolet models is your pick. For a family holiday, choose a sturdy and luxury SUV. We also have Executive Cars for work and play. Book the Porsche Carrera 992 Cabriolet or the elite Maserati Ghibli in Italy to travel to top Italian destinations such as Milan, Rome and Florence. From wherever you are located in the world, book an international car rental to organise the best car at the best price for your vacation in Italy. Our online car rental service makes the process of organising your luxury car hire as convenient as possible and at the most competitive price.
Drive Luxury & Exotic cars in Italy
From Pisa Airport, Naples Airport or Orio al Serio Airport, the highway becomes your oyster once you are racing aboard an Lamborghini Huracan Spyder or exotic Ferrari hire. Our unique Luxury Car Rental Service Italy gives you the choice of specifying a collection point, anywhere that suits you. Our driver can meet you at the Airport, at your seaside villa, a business conference venue or any other location you choose. Tell us where you will be and we will arrange to meet you there. Meet your needs wherever you are. You can start your journey in the main airports in Italy, including Milan Airport, Rome Airport, Venice Airport, Florence Airport, Porto Cervo (Sardinia), Palermo (Sicily), Naples Airport, Forte dei Marmi, Airport of Pisa ..
We guarantee an exclusive and high level service in the maximum privacy. We deliver and collect your car in Italy based on your need, we deliver 7 days a week, 24 hours a day. Our sports and luxury car expert will be at your disposal to explain in detail the supercar that will be given to you.
The most prestigious car brands available for Italy :
Aston Martin, Audi, Bentley, BMW, Ferrari, Lamborghini, Maserati, Mercedes, Porsche, Range Rover ,Rolls Royce, McLaren

Not sure about choosing a specific brand?
Select a category and get more information on how to rent a luxury Cabriolet in Italy a luxury SUV, a Performance or an Executive car!
Did not you see your state position here?
We have many locations and we will make it work for you so that your car is easy, comfortable and fun. We also have locations throughout Italy, Spain, Monaco and Switzerland for your big adventure across Europe. At GT Rent Luxury Car Hire, we only do big things, our motto is convenience for you without problems on our part.
All these advantages await you:
1 > The adventure of Italy in an exciting car
2 > All luxury brands for your personalized adventure
3 > Only the latest models
4 > Positions and deliveries throughout Europe
5 > Service without problems and unrivaled service of superior quality
6 > Flexibility of service to meet your needs
7 > Organization of Supercar Tours and Corporate Incentive
Italy Available cars
Choose from the cars available in this location