Italy & Europe Locations
Top Europe rental location
Pick up and drop off your luxury car wherever is more suitable for you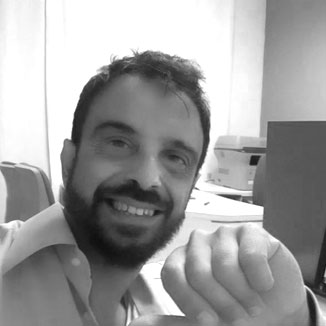 Switzerland
Stefano Turrini - CEO & CO-FOUNDER GTRENT
Enjoy Switzerland, the country of extraordinary landscapes of snow and its beautiful lakes, with our luxury car rental service. Whether you want to enjoy the extraordinary peace that theese beautiful lakes have to offer, whether you want to spend the winter holidays in some of the world's best chalets and resorts in the world, make sure you always have the car that's right for you. Hire a Porsche Cayenne to dominate even the most arduous streets; snowy or icy roads makes no difference to this amazing suv, capable of reaching even the most remote destination. Book your stay the private chalet Alpin Roc's, located in the Sonalon area and nestled in the heights of Verbier. It is located 163 km away from Geneva Airport, with a nice drive to get there. With 4 bedrooms, private chef, private ski instructor, this chalet offers an amazing view over the mountains and the best privacy for you and your family. If you want to spend an unforgettable vacation in a fairytale place like the lake of Lucerne, hire the Ferrari 488 Spider , organize the meet and greet at Zurich Airport, which is only 70 km from the lake, and be ready to leave for your priceless journey. To distinguish yourself and sojourn in style, reserve your room at the outstanding Park Hotel Vitznau, the best place to stay if you love luxury. With their Spa, fitness center, swimming pool and a luxury restaurant and excursions, you will never get bored and you will love this place even more. If you love nature and mind-blowing landscapes, Switzerland has a lot to offer, and if you want to live it in a unique way, hire the sporty Lamborghini Huracan Lp610-4 to experience an exciting road trip through sensational roads.
We guarantee an exclusive and high level service in the maximum privacy. We deliver and collect your car in Switzerland based on your need, we deliver 7 days a week, 24 hours a day. Our sports and luxury car expert will be at your disposal to explain in detail the supercar that will be given to you.
The most prestigious car brands available for Switzerland:
Aston Martin, Audi, Bentley, BMW, Ferrari, Lamborghini, Maserati, Mercedes, Porsche, Range Rover ,Rolls Royce, McLaren

Not sure about choosing a specific brand?
Select a category and get more information on how to rent a luxury Cabriolet in Switzerland a luxury SUV, a Performance or an Executive car!
Did not you see your state position here?
We have many locations and we will make it work for you so that your car is easy, comfortable and fun. We also have locations throughout Italy, Spain, Monaco and Switzerland for your big adventure across Europe. At GT Rent Luxury Car Hire, we only do big things, our motto is convenience for you without problems on our part.
All these advantages await you:
1 > The adventure of Switzerland in an exciting car
2 > All luxury brands for your personalized adventure
3 > Only the latest models
4 > Positions and deliveries throughout Europe
5 > Service without problems and unrivaled service of superior quality
6 > Flexibility of service to meet your needs
7 > Organization of Supercar Tours and Corporate Incentive
Switzerland Available cars
Choose from the cars available in this location