Italy & Europe Locations
Top Europe rental location
Pick up and drop off your luxury car wherever is more suitable for you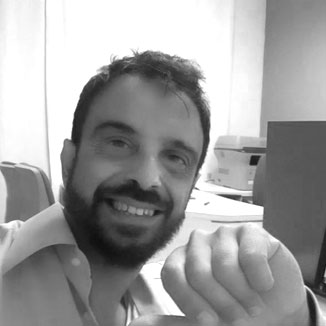 Spain
Stefano Turrini - CEO & CO-FOUNDER GTRENT
Spain, known for entertainment, beach resorts, and cultural attractions has so much to offer. What can you say about a country full of passion and Sangria? Their culture has been built up over two thousand years with its base roots in religion. The bullfight is one of the most famous of the icons of Spain and the makers of Lamborghini certainly know this. Every model of Lamborghini since its inception has been named after a famous Spanish bull.If you think about Spain and what destination to pick, you have lots of great places available to you.Traveling whit your Ferrari 488 Spider from France through the north of Spain you enter the lands of Catalonia with its capital being Barcelona, which is probably the most international city of the country.There you can see the world famous Ramblas walking areas and the Gaudi Cathedral which works as both a place to worship through religion and sheer love of its outstanding artistic qualities.Continuing south whit your Lamborghini Huracan Lp610-4 you come to the Spanish capital Madrid, with its Royal palace and the Prado art museum. Leaving Madrid you come to Toledo famous for its swords and then you get to Cordoba and the amazing Mezquita, an old Moorish temple, turned into a Catholic one.With a quick detour to Granada to see the stunning Alhambra Palace and its incredible military fort you finally end up on the Costa del Sol which is a fantastic place to rent your luxury car in Spain, with its principal cities of Malaga and one of the richest places in Europe, Marbella, Puerto Banus and near ...IBIZA!
We guarantee an exclusive and high level service in the maximum privacy. We deliver and collect your car in Spain based on your need, we deliver 7 days a week, 24 hours a day. Our sports and luxury car expert will be at your disposal to explain in detail the supercar that will be given to you.
The most prestigious car brands available for Spain:
Aston Martin, Audi, Bentley, BMW, Ferrari, Lamborghini, Maserati, Mercedes, Porsche, Range Rover ,Rolls Royce, McLaren

Not sure about choosing a specific brand?
Select a category and get more information on how to rent a luxury Cabriolet in Spain a luxury SUV, a Performance or an Executive car!
Did not you see your state position here?
We have many locations and we will make it work for you so that your car is easy, comfortable and fun. We also have locations throughout Italy, Spain, Monaco and Switzerland for your big adventure across Europe. At GT Rent Luxury Car Hire, we only do big things, our motto is convenience for you without problems on our part.
All these advantages await you:
1 > The adventure of Spain in an exciting car
2 > All luxury brands for your personalized adventure
3 > Only the latest models
4 > Positions and deliveries throughout Europe
5 > Service without problems and unrivaled service of superior quality
6 > Flexibility of service to meet your needs
7 > Organization of Supercar Tours and Corporate Incentive
Spain Available cars
Choose from the cars available in this location