---
WHY ARE WE DIFFERENT ?
10 key points
---
LARGE OWNED CARS FLEET
CARS WHIT SPECIAL INCURANCE FOR "RENTAL WITHOUT DRIVER" USE
CAR PHOTOS ARE REAL
GUARANTEED CAR MODEL
FULL KASKO AND RCA (TPL) INSURANCE ELEVATED AT 50,000,000 EURO
DELIVERY IN ALL ITALY AND ALL EUROPE
150 KM PER DAY ARE INCLUDED
24/7 SUPPORT
NO HIDDEN COSTS, NO INTERMEDIARIES AND NO COMMISSION COSTS
SECURE PAYMENTS WITH CREDIT CARDS
---
WHAT IS THE COST FOR RENTING A LUXURY CAR ?
The right price for an excellent service
---
Transparency and seriousness are among our distinctive crucial values, we want you to know exactly how you will spend your money. We know, as it should be, that you will check and compare our prices with those of other competing charterers, so we'd like to help you in this comparison by making sure that you consider all the factors involved in determining the value and price of our service.
All our cars are bought new at their official dealerships, then personally configured by us with the addition of several options which greatly increase their value compared to the listing price. We replace our cars on average every 24/36 months, in order to always have fresh cars with just a few kilometers, and always in their latest aesthetic versions. We have agreements with the official dealerships for scheduled maintenance, which always give us top level cars both in terms of mechanics and bodywork.
The photos posted by on our website areREAL PICTURES of the REAL car you will drive.
Our rates are calculated daily based on rental periods, following a "the longer you keep it, the less you'll spend" logic.
The security deposit is blocked on your credit card and released at the end of the rental, no further transactions will be made excluding extra cases. All our prices are TAXES INCLUDED, without hidden costs, or surprises.
Request our pricelist
Send us an email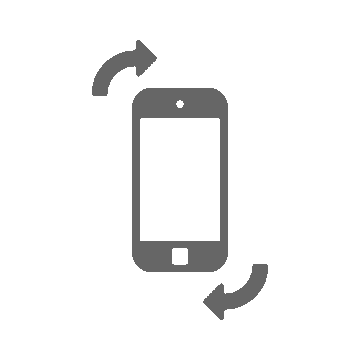 Ferrari
1 DAY
daily rate
3 DAYS
reduced daily rate
7 DAYS
Reduced Daily Rate
DEDUCTIBLE
10% value of car
REDUCT
DEDUCTIBLE
MIN
AGE
F8 Tributo Red Scuderia
Mileage allowance
Trattativa Riservata
6 km/day
3,00
6 km/day
4,00
6 km/day
9,00
10,00
12
---
INFO & CONDITIONS
---
All rates are in EURO - TAXES INCLUDED
All rates above are daily prices (24 hours)
All prices are subject to change without notice
Rental reservation : whatsapp - email - online
Age requirements: from 24 to 70 years for the Performance fleet
Required documents : Driving license, Identity card or Passport, Credit Card
Security deposit 30% : Credit card pre-authorization
Security deposit reduction: Daily price specific to car model
Daily mileage : 150 km a day
---
NOTE
---
Driver's license: must be at least 3 years old. GTRent reserves the right to refuse rentals without reason
Delivery: in all Italy and All Europe
Extra mileage: for each car the cost of each extra km exceeding the allowed threshold is indicated. If you immediately need more kilometers for the requested rental period, you can buy BEFOREHAND extra miles packages for a cheaper price .
Payment: Cash (up to 2999 euros) - Credit card (Visa-Amex-Mastercard)
Rental extension: If you wish to extend the rental beyond the agreed end date, you have to contact our office and pay the additional fee
Foreign travel: our cars cannot leave Italy without prior written authorization.
Business office hours: Monday - Friday 09:00 - 17:00 ( Rome Time)
Dedicated WhatsApp consultant timetable: 24 hours / 7 days a week (English Language )
luxury car hire in italy & europe
Categoria

Qualified personnel
Our staff is experienced and will take care of your every need, making your trip seamless, enjoyable and of first class in terms of experience.

With Compliments
Sit back, relax and enjoy the water, the mints and our free fresh sauces, this is the attention to detail we devote to our cars and services.

Top Insurances
Sit back, relax and enjoy the water, the mints and our free fresh sauces, this is the attention to detail we devote to our cars and services.

Guaranteed 24/7
During the rental, all Customers may take advantage of a dedicated number available anytime, 24/7.