Dedicasted consultant
Closer to your needs
---
Right after the online quote request, we will give you the name of your personal consultant. A unique assistant, someone you'll be able to call for any needs, a specialized professional which will support you during the drawing phase of your contract, while always being available for you for the entire loaning period: from the car's delivery until its return. Apart from being extremely likeable and friendly, our consultants also have great knowledge of all our cars and services.
It will be their duty to help you into choosing your car, quickly giving you all availability information and accurately providing you with all of the features and information related to the services we offer. Our website is frequently updated, in order to provide you with all kinds of information 24/7. Anyhow, if you ever find yourself having doubts or needing clarifications, you may call your consultant at any given time, and you will be the one choosing how to deal your requests, via online Chat, WhatsApp, email or by telephone, in utmost autonomy and comfort. We hope to have been fairly thorough in describing this important service, one of which we're dearly proud of, as it allowed us to grow our firm's reputation, becoming famous both in Italy and abroad.
You don't believe us? Well then, you may just take a look at our reviews page or our Facebook profile, where you'll be able to see what our customers say about us for yourself.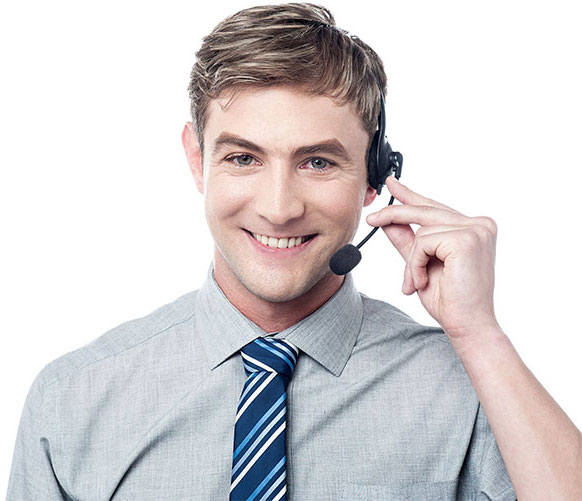 ---
Rental requirements
Documents and security deposit
---
The requirements listed below are mandatory and fundamental for renting one of our luxury cars. The requested documents can be presented at our office, and will have to be anticipated via email for remote bookings. In all cases, you'll have to exhibit them in their original versions in order to collect your luxury car:

GENERAL TERMS AND CONDITIONS
---
Payment methods
---
Our rental services should be a positive experience without any concern, so we have adopted several payment options which you may choose, depending on your needs. For more information, please call +39 051 051 0216595

INSURANCE
your safety...our safety
---
All rented sports and luxury cars are regularly registered for "RENTAL USE", and are fully covered by the following insurance policies:
1- RCA: Third Party Liability Insurance;
This protection provides the customer or authorized persons listed on the rental agreement, liability coverage to third parties for bodily injury, including death, and third party property damage resulting from a car accident during the rental period.
2 - CDW: Collision Damage Waiver;
It's the car rental policy insurance whereby the policyholder's liability in the event the Car is damaged is limited to the amount of the relevant excess, unless the policyholder intentionally causes the damage or is under the influence of alcohol or drugs or makes an improper use of the Car (including, but not limited to, driving off the main roads or allowing the hire car to be driven by a third party without authorization). Note that this "waiver" doesn't actually eliminate the deductible, but just reduces it. Collision Damage Waiver covers most of the Car, but usually excludes the undercarriage, roof, tires, windshield, windows, interior, replacement keys, side mirrors and towing charges);
3 - TP: Theft Protection;
It's the car rental policy insurance whereby the policyholder's liability in the event of losses resulting from theft or attempted theft is limited to the amount of the relevant excess, unless such losses are caused by the negligence of the policyholder). All policies have an overdraft and a variable deductible in relation to the rented car model.
CHEK IN & CHEK OUT
Delivery and return of the car, illustrated step by step...
---
A small premise ... we love our work, and we are proud of the quality of our service and of our fleet of cars. We want them to be always perfect, which is why we constantly bring them only to official workshops, the only ones providing the highest level of maintenance for both mechanical and aesthetic/bodywork-related parts. And besides, this is also why we always perform thorough checks on our cars both before and after the rent.
1-CHEK-IN: Whether you collect your car directly in the office or at one of our delivery points, or if you are receiving it at the address you indicated, we will first and foremost ask you to check it up with us. It will take just a few minutes, and it is done in order to make sure you are satisfied with the car you chose and that there are no damages or minor bodywork scratches.
2-SIGNATURE: Next we will check the data and the commercial conditions agreed on the rental contract, after which we will sign it and you will receive your original copy .
3-BRIEFING: We will tell you everything you need to know in order to make the most out of the vehicle, enabling you to take advantage of all its optionals. If you need a test drive, our driver will sit on the passenger side and show you all the driving features, staying with you until you'll feel comfortable and safe
4-CHECK-OUT: Once the car is returned we will once again check its status together, in order to make sure that no damage is present. We will sign the contract together, and once we have assessed that no damages were done and no additional miles were driven, we shall contextually unlock your safety deposit.
OUR CERTIFIED RENTING SYSTEM, STEP BY STEP
TRANSPARENT - SIMPLE - SAFE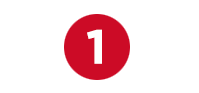 CPROFESSIONAL CONSULTING
Ask us anything you want
Our website is updated daily, and you will always find all the information you need. If you have doubts or specific requests, or rather if you need some advice, we are always available. You'll just have to choose what's more convenient for you to contact us with. You can do it by e-mail, phone, chat or WhatsApp.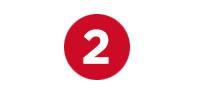 QUOTE AND BOOKING
Costs and availability, simple and fast
Fill out the free form by inserting the dates and cities of your car pick up, and where you want to return it. One of our consultants will get back to you with a custom quote, tailored around your needs. You will also get an extra 10% discount if you confirm the rental within 24 hours.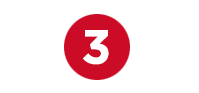 CHECK-IN & SECURE PAYMENTS
Paypal - Bank transfer - Credit card
We use the Stripe certified platform in order to guarantee maximum security and transparency. In order to book the car, you have to send us 40% of the agreed rental price. Just make sure you have everything needed for moving on with the rental. You can take our test by clicking here.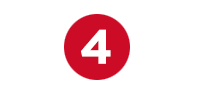 BE CALM
Our Reservations & Cancellations policy allows you to change dates or cancel your reservation up to 7 days before the rental starts, giving you a refund of the amount you have paid in advance.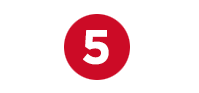 DELIVERY DETAILS
Exact address - Documents and Security Deposit
Your dedicated consultant will contact you a few days before the rental in order to get your contact details and define the delivery. Based on our General Terms & Conditions, the security deposit's amount will be kept blocked on your credit card and will be returned to you at the end of the rental.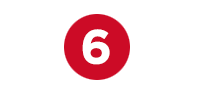 LUXURY CAR DELIVERY
Relax and enjoy the trip
We will perform the clearance check together with you at your address, in order to verify the car's perfect conditions. We will sign the contract and our expert driver will give you all the necessary info for better using your optionals. Support for the entire rental, 24/7.