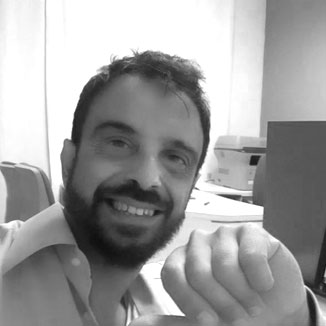 France
Stefano Turrini - CEO & CO-FOUNDER GTRENT
Enjoy luxury in every way with our France luxury car rental services. To this day France is one of the number one tourist destinations in the world. It is the fifth largest economy and the wealthiest nation in Europe. It is ranked as the 4th best country to live in the world. It is a founding member of the United Nations and one of the five permanent members of the UN Security Council. With Luxury car hire in France you can drive through this incredible country and experience the differences in climate. The north of the country has a temperate climate while in the south-east it has a Mediterranean climate. The west is linked to the Atlantic and so has a high level of rainfall and mild winters while inland and close to the Alps it is warm in the summer and cold in the winter. Discover the delights of the diverse regions of France in an exotic luxury vehicle and enjoy first class travel wherever you go. Our luxury car rentals are available for short-term hire for one day or a weekend, as well as for long-term rentals for one week, a fortnight or even a month, for a holidays, a business travel, a romantic weekend... If you think about France and what destination to pick, you have lots of great places available to you.
Drive Luxury & Exotic cars in France
The first that come to mind are Cannes, Cote d'Azur, Nice and Paris... Each of these popular cities can make for a great holiday destination to rent a luxury car in and enjoy everything it has to offer. Pick up your exotic Lamborghini Aventador Roadster Lp700-4 on your arrival at Paris Charles de Gaulle Airport (CDG), enjoy a safe and comfortable transfer from Grenoble-Isere Airport (GNB) to the alpine ski resort of Tignes or Val d'Isère in a robust Luxury SUV, or rent a desirable Bentley Continental GTC cabriolet for business travel in Strasbourg.
High-Performance Exotic Cars
Enjoy a romantic weekend break in Aix-en-Provence in a luxurious Ferrari 488 Spider or dash down to the French Riviera (Côte d'Azur), to the historic cities of Nice and Marseille, in an outstanding Porsche 911 Carrera S, one of the fastest and most expensive road-legal cars available.
Experience luxury in the extreme with our France luxury car rental services
We guarantee an exclusive and high level service in the maximum privacy. We deliver and collect your car in France based on your need, we deliver 7 days a week, 24 hours a day. Our sports and luxury car expert will be at your disposal to explain in detail the supercar that will be given to you.
The most prestigious car brands available for France:
Aston Martin, Audi, Bentley, BMW, Ferrari, Lamborghini, Maserati, Mercedes, Porsche, Range Rover ,Rolls Royce, McLaren

Not sure about choosing a specific brand?
Select a category and get more information on how to rent a luxury Cabriolet in France a luxury SUV, a Performance or an Executive car!
Did not you see your state position here?
We have many locations and we will make it work for you so that your car is easy, comfortable and fun. We also have locations throughout Italy, Spain, Monaco and Switzerland for your big adventure across Europe. At GT Rent Luxury Car Hire, we only do big things, our motto is convenience for you without problems on our part.
All these advantages await you:
1 > The adventure of France in an exciting car
2 > All luxury brands for your personalized adventure
3 > Only the latest models
4 > Positions and deliveries throughout Europe
5 > Service without problems and unrivaled service of superior quality
6 > Flexibility of service to meet your needs
7 > Organization of Supercar Tours and Corporate Incentive
France Available cars
Choose from the cars available in this location